Sorry, I had to.

Well, this week on "brands that insult consumers and make them angry", we have good ole' Snickers. So, what did they do? Oh, just the small matter of insulting an entire nation and their language. Standard behaviour, like. 
Snickers UK posted a tweet comparing Welsh place names to someone sitting on a keyboard. Marketing genius.
It got a couple likes and a couple retweets, but a lot of Welsh Twitter users were NOT impressed (gee, I wonder why???) and called them out straight away. 
Apart from not really being relevant to Snickers, or anything really, the post was deemed racist, xenophobic and just bad craic really. See, making jokes about place names is basically laughing at the language. People pointed out that Welsh is already belittled and mocked a lot across the water, so this was just a massive brand joining in at taking the 'mickey' out of the language, the people, and the culture. 

Why'd they choose Wales? Because some people think that Welsh place names are "funny", but, if you swapped Welsh with any other language, what sort of reaction would get? Can you imagine if they did this post about China or India? Probably not. Because they probably won't wouldn't.
Not gonna lie like, this it wasn't exactly the most pointful thing I've ever read. Seems a bit random to just start laughing at Welsh place names ? For a peanut chocolate bar ? Like ? ? Cad é ?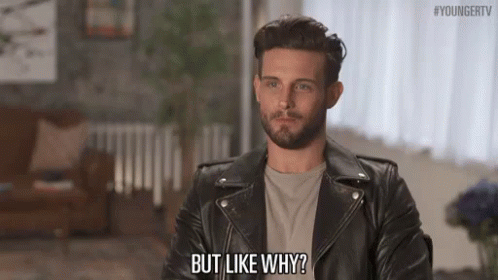 Like I just don't really get what it has to do with anything? It's not like the language is JUST IN, or these place names were JUST made up, and I don't think Wales was in the news for any particular reason? So, it wasn't exactly 'topical', was it? 
I mean, fair enough, it did get "consumer engagement", but not in a good way. In true consumer-revenge fashion, people threatened to boycott Snickers for life because of the whole thing. You have to love the severity of consumer-revenge threats. I mean, no harm like, but I doubt Snickers are gonna go into administration because James in Cardiff is no longer buying his 3rd favourite chocolate bar. But, stick it to the man, I suppose. 
Snickers UK responded to the mess they made, but they didn't tell people to stop shouting at chocolate bars. They went a lil more traditional in their approach with a standard apology. I mean, when you're in the wrong, there isn't really any other way to act, is there?
But, at least they tried to make the apology relevant to their brand, with a wee nod to their tagline. 
Almost as cunning as their original tweet.
Some Welsh people did show support for Snickers, saying that they found it funny and weren't offended. But, I think what makes it so bad is that Snickers isn't Welsh. Spoiler alert! 
If a Welsh company or celebrity or regular non-famous person (can't relate) tweeted this, it probably would've got a fair few more retweets. But, everyone (well, everyone apart from Snickers' marketing team) knows that there's things where it's okay if YOU or a certain group of people say or laugh about something, but if an OUTSIDER says it, then it's all kinds of unacceptable. 
Irish jokes don't bode well with me at all, like. Neither do jokes about women. There's certain things I can say or call myself, but the second someone else does, all hell breaks loose. And I think that's part of the reason that this Snickers tweet was a massive flop. It's not just what was said, but who said it, and their sort of right to do so.
But, hey, at least it gives them a good reason to finally change back to 'Marathon'. Wee "new name, new us" rebrand might do 'em some good, like. Every cloud and all that.