We all know students are pretty skint most of the time, so when I see ASOS, Pretty Little Thing and Missguided parcels constantly being delivered to my house, you can probably see why I might think "amm, where the HELL are you getting all this money from?"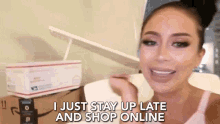 Then comes a wee envelope in the post from Klarna. *ding* And it all makes sense.

Y'all probably know what Klarna is anyway, but if you don't, it's basically a payment service company thing (to be exact) that lets you buy things now, and pay later. But, you don't have to pay any fees or interest unlike most credit payment company things. I should've written their marketing material, I know. 
So, you can see why it's become insanely popular recently (even though Sweden's been using it for like 15 years). It's obviously really handy for emergency purchases when you genuinely can't afford to pay upfront, or if you can't afford to pay back with interest.
But, I don't know, I'm not really sure I like the whole idea. Yeah, LoOk aT mE being contrary, wouldn't be like me!!! But hear me out, read me out, whatever.
A couple of Klarna's wee tag lines are:
"Buy what you want, when you want"
"Shopping the way it should be – effortless, safe and fun".
See, the thing is, I know it seems like it's for people who are short on cash and NEED something, but if you look at the major retailers who support Klarna – and if you look at their website, the whole thing's pretty much targeted at people who want to buy clothes online. 
I know that Klarna is obviously a hell of a lot better than those payday loan companies that charge you like 800% APR and get people into a massive cycle of debt. But, it still encourages the same behaviour. It encourages people to just go "ooh sparkly top, click click, mine" (in the very sophisticated manner that we speak in) without worrying about how much it actually costs. Or how they're actually going to afford it.
I'm not saying that people who can't afford clothes right now shouldn't be able to buy them; but my guess is a lot of people that use Klarna are students and other people who aren't exactly minted, but still want nice things. I just don't like the whole idea of encouraging people – who mightn't be able to afford to – to live above their means and normalising "not worrying about the price". 
Normally, a big obstacle to you buying clothes when you really shouldn't or can't, is that, well, you can't. But now, you can.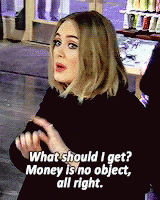 You won't just use Klarna as a "one off", let's be real, you'll just start using it more and more often. Then, have the dolla taken out of your account on payday or at 3 different stages sometime in the future. But, "that's future me's problem", although it's pretty much my mantra in life, isn't a healthy attitude to have when it comes to spending.
"Buy now, pay later" things are great when you need something, or even if you just want something, like yasss treat yourself, live your best life. But, I don't think it's great to promote this attitude and behaviour as something we should do for all our purchases. Especially things like online clothes shopping. Just because you "want" something, doesn't necessarily mean you should get it. 
I know there's no debt involved, but it still normalises debt-inducing (? I'm gonna roll with it) behaviour. Having a care-free attitude to money is just dangerous for people who aren't that good at budgeting, saving or saying no to "40% off". It's fine if you're good and responsible with money, but what if you aren't?
Yeah, you got £200s worth of clothes and didn't have to spend a penny. YET. What happens in 2 weeks when that £200 plus your pair-of-boots-money and your new-fluffy-jacket-money are all coming out, and oh look, the gas is running out, or, the landlord's coming for rent. What then? The money is still coming out, and not necessarily when you're in a better position. You know what you have right now, and you might know what you'll have next week or after payday. But, life does this beautiful thing called "MESSIN WITH US" and throws all kinds of spanners in all of our works. 
"Oh, I forgot I bought that". "Okay OOPS I didn't realise I spent THAT much". "Have I still not paid that off". Having small bite-size payments or delayed ones just means people will get a false sense of security of what's actually theirs and what they owe. Let's be real, they'll forget they've scheduled payments coming out until it's too late.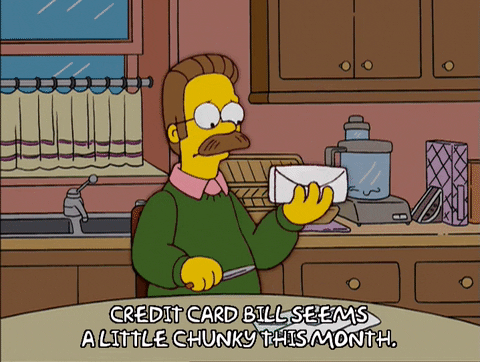 Lemme just clarify: The problem isn't Klarna, and it's not "buy now, pay later" (and it's not me either before you get smart). The problem is promoting this "make it rain" attitude, when you've got no water.