Over 160 companies have decided to stop advertising on social media platforms for the month of July to support the Stop Hate for Profit campaign – I would too, to be honest, but I don't have a business or advertise so that's a bit of an obstacle, isn't it?
This is a boycott targeted at Facebook, but since Facebook owns nearly everything these days (like your personal data), companies won't be advertising on Facebook, Instagram or WhatsApp for a month. Looks like Marky Z's big plans of owning every platform is kinda blowing up in his face(book) a wee bit, doesn't it? Instead of making loads of dolla, he's now losing dolla on all of them. Shame.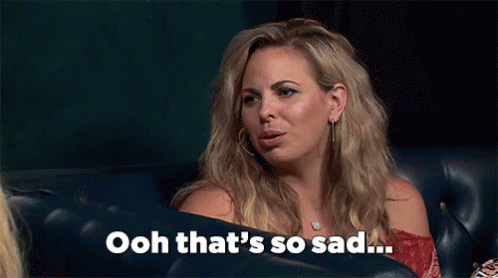 Starbucks and Coca-Cola have also decided to stop their social media advertising for 30 days, but not as part of the Stop Hate for Profit campaign, so they're not just boycotting Facebook. The only "social media" platform they'll continue to use is YouTube, because like, does anyone actually consider YouTube to be 'social media'?
Anyway, Starbucks has decided to take a break from all social media advertising while they have "discussions" to figure out how they can help stop hate speech, and Coca-Cola said that "there's no place for racism on social media platforms" and that they need to have "greater accountability". So, they're sort of supporting the campaign but like, not actually supporting it, ya feel?
So, why are these companies boycotting social media advertising which is a MASSIVE way to reach their target audiences? Not because they know we're sick of seeing so many goddamn ads, no; because pretty much everyone's sick of seeing so much hateful content on the platforms and not enough being done about it.
Basically, there's been a lot of issues with what gets posted on Facebook. It's been accused of allowing fake news, hate speech, racist, sexist and homophobic content, incitement to violence against human rights and racial justice protesters AND ignoring voter suppression on the site. Last year, it was also accused of discriminating against communities of colour, by targeting housing-related ads to exclude users of certain races. Quite the list, I know.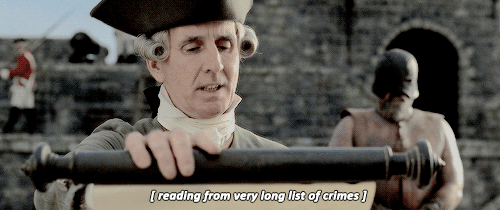 So, why is this content allowed on the platform, instead of being removed and users blocked? Well, Mr Mark said that two of Facebook's priorities are: 1) Giving people a voice and 2) Keeping communities safe (I'm assuming "making money" and "capturing data" also fall pretty high on that list). According to him,
"The approach that we've taken to false news is not to say: You can't say something wrong on the internet"

Mark Zuckerberg, 2018
But surely, hate speech is wrong? Incitement to violence of racial justice protesters is wrong? Voter suppression is wrong? Surely, racism, sexism, homophobia and anti-Semitism are all wrong?
Anyway, last week, Facebook announced some 'changes' to address the misinformation (fake news) and hate speech on its platform. It's listed "trusted sources" on its new "high quality news" tab feature, which is fair. But, one of these "trusted" sources is Breitbart News, which has been known to work with white nationalists (not the Irish kind) and Neo-Nazis. According to Business Insider, it's been called an "alt-right" and "white supremacist" platform;
"It promotes racist rhetoric and used a category tag called "black crime" for several years. Its stories often push anti-immigrant and anti-Muslim narratives, and heavily promotes Trump."

Business Insider, 2019
Hmm. Trustworthy? High quality? Not the words I'd use, like.
Facebook also said it'll label "problematic content" that might be harmful or misleading. But, the problem is, this content won't necessarily be removed – even if it violates Facebook's standard policies – if it's "in the public interest" or seen as "news worthy".  So, brands, people and Stop Hate for Profit have come out and said that that's not enough.
Basically, they're taking a stand and boycotting advertising on social media platforms because they don't want to contribute to the $70 billion Facebook makes off advertising (I know, how mad is that?) when it refuses to accept accountability and take proper steps to protect users from dangerous content. In short, Stop Hate for Profit and the brands standing with it want to show Facebook that,
"Your profits will never be worth promoting hate, bigotry, racism, antisemitism and violence."

Stop Hate for Profit, 2020
The advertisers joining the campaign have decided to put people before profits and accept that they might lose money from the lack of advertising, but it's worth it for the bigger picture. This isn't an approach Facebook seem to take, instead preferring to follow the money. But, by cutting away a decent chunk of its profits and holding some advertising revenue hostage, Facebook might decide to do what everyone wants it do to (and rightly so), to get its customers back. Ah, capitalism.
Even though this campaign hasn't made Mr Mark further change his policies yet, it's already cost him $7.2 billion off his personal net worth, £45 billion from Facebook's market value and knocked him off third place of richest people in the world, so, something tells me that he will, pretty soon. $$$