Ask someone why they don't eat or drink anything that they don't, and the answer "I don't like it" is a valid one. But, for some reason, "I don't really like it" or, "I don't want to" is suddenly COMPLETELY UNACCEPTABLE and MUST be a lie when it comes to drink.
I'm not a big drinker at all. For a 22 year old, that isn't really the norm. Especially a student. In final year. It's not because of religious or medical reasons, it's because:
I can't hack it.
I can't hack hangovers.
I'm just as much of a GEG sober.
I saw something horrible happen to one of my bestmates when she was too drunk to function.
Because I  d o n ' t  w a n t  t o , o k a y ?  
But, I shouldn't need a reason (let alone 5), should I?
I wasn't always like this. I used to drink a lot, like. In first year of uni, we went out a hell of a lot, and I think it just ruined it for myself. Going out like 3/4 nights a week, feeling like complete crap 3/4 days a week and not actually remembering what the hell even happened 3/4  nights a week just got a bit, well, meh.
Now, I hardly drink so I hardly drink. Because I don't drink that often, when I do, I it hits me really hard (2-pints Murray makes her appearance) and I wake up feeling HORRIBLE no matter what I do. Eat dinner before you go out, drink about 10 litres of water, eat when you get home, take paracetamol and STILL feel like crap in the morning. And, you know what? It's not worth it. It's genuinely not. So, because I'm not RUSHING to make this a weekly feeling, I hardly drink. It's a weird sobriety cycle.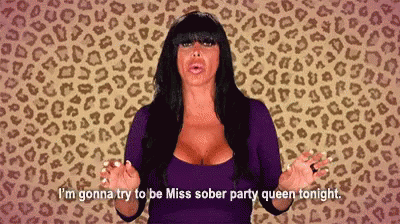 Some people think that not drinking makes you somehow "boring". Because liver disease, regret, blackouts, hangovers and accidentally "WHOOPS I spent £80" is super exciting, of course. But, surely, you're life is more boring if you need to be absolutely steamin to make it fun? I'm a geg and my life's a geg, with or without Magners.
I do drink every now and then, but only when I want to and only when I feel like it. Not for the sake of it, like. I'll go to nightclubs sober and I'll dance sober and I'll have an amazing time. Sober. Downside is, I have to be the ma of the group and look after the people who never seem to learn they CAN'T hack it, but at least it means that at least someone's looking after them. Someone who isn't creepy, drunk and predatory, that is.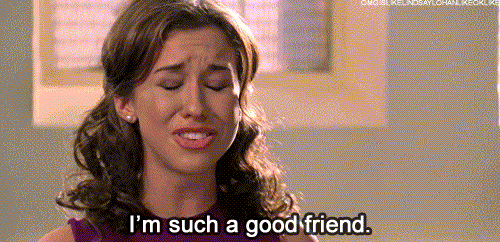 I get to go to out, dance, sing, actually remember all the words and NAIL that rap song, don't have to worry about queuing for about an hour for a drink, having my drink spiked (been there, done that, not a fan I must say), spilling my drink or having it knocked out of my hand by that ONE PERSON WHO INSISTS ON WEARING A BACKPACK TO A CLUB. I don't have to worry about creepy guys trying to take advantage of me (which is a really sad reality for girls) or waking up feeling like pure death.
So, why are you trying to convert me? What is wrong with any of the above? (Apart from the backpack bloon). Why wouldn't I be happy? (Apart from the backpack bloon).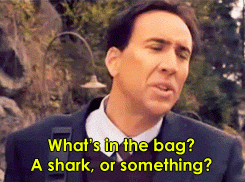 Basically: stop peer pressuring people to wreck their livers if they don't want to. Stop asking "why not?" when people say they're not drinking. What if they're pregnant or ill? It's none of your business.  Stop judging people, buying them drinks, making them uncomfortable, calling them 'boring', or asking them if they're drinking even when you know that they aren't.
Rant over. Cheers.