Before COVID, if there was such a time – I can't remember, I always said "Oh no, I could never work from home. I'd miss the craic of the office too much, and I prefer leaving my work at work. I wouldn't want to work where I live, it would just blur the work/home boundaries too much".
But, nine months in and it turns out that I actually really enjoy working from home and am very happy to do so, even if I'm not happy about the circumstances forcing me to.
According to my ma, life's all about setting expectations. So, that's what I do (I'm a very obedient child). I had mine about what working from home would be like and what the pros and cons would be. But, not for the first, maybe the second time, I was wrong.
Expectation: Do less exercise and be less active
Reality: I'm actually a lot more active than I ever was working in an office. Like a lot of people, because I don't have to commute into work, I have extra time in the mornings and evenings.
Instead of just walking to and from work and going for a walk at lunch like I did when I was in the office, every morning I go for an hour-long dander before work, a wee walk in a park at lunch and then two walks after work. So, I'm actually a lot happier with my new routine and activity levels, and I feel a lot better for it – mentally and physically.
As well as the extra time, I think working from home has made us realise that we actually need to get out of the house, otherwise you'd literally spend the whole day inside it; and that really would negatively affect your mood, health and work-life balance.
Expectation: Be easily distracted by things going on at home
Reality: There are actually fewer distractions for me at home, even with three other people constantly in the house. I share the 'office' (living room) with my brother, but he really doesn't talk much, so even if I wanted to be distracted, I've not got much hope with him.
Sometimes, the postperson comes and I answer the door, sometimes I'll have a wee chat with my parents in the kitchen while I'm filling up my water bottle, and sometimes my brother responds to me. There aren't people coming in and out of the office (apart from me), talking about the news and the latest trashy reality show, and I can't look out my window and people-watch in the office across the way. I miss you, green tie man.
The down-side of this is obviously that it's less social than working in the office. But, I'm still able to have Skype team meetings, email colleagues and I can talk to my family at lunch time, so it doesn't make as much difference as I thought it would.
Expectation: Be less productive
Reality: I actually think I'm more productive working from home. I have fewer distractions, wee messages and errands to run; I can just put in my headphones and get stuck into something that I need to do; I can send emails straight away instead of waiting until someone gets out of a meeting or comes back to their desk.
Plus, having fewer distractions (see above) probably helps me stay focussed more and lets me get stuck into things. I can sit and work away at things until they're done, rather than having to stop and take breaks to chat to colleagues about work, weather and TV-related things.
Expectation: Wear leggings and jumpers
Reality: I was spot on. Shock.
This might sound a bit 'out there' but, it turns out that dressing casually doesn't actually affect my ability to do my job? Mad. If anything, I'm actually able to concentrate more on what I'm doing because I can whack on warm clothes and be comfortable, rather than sitting shivering or complaining about being cold in an office. 
A warm Niamh is a happy and productive Niamh.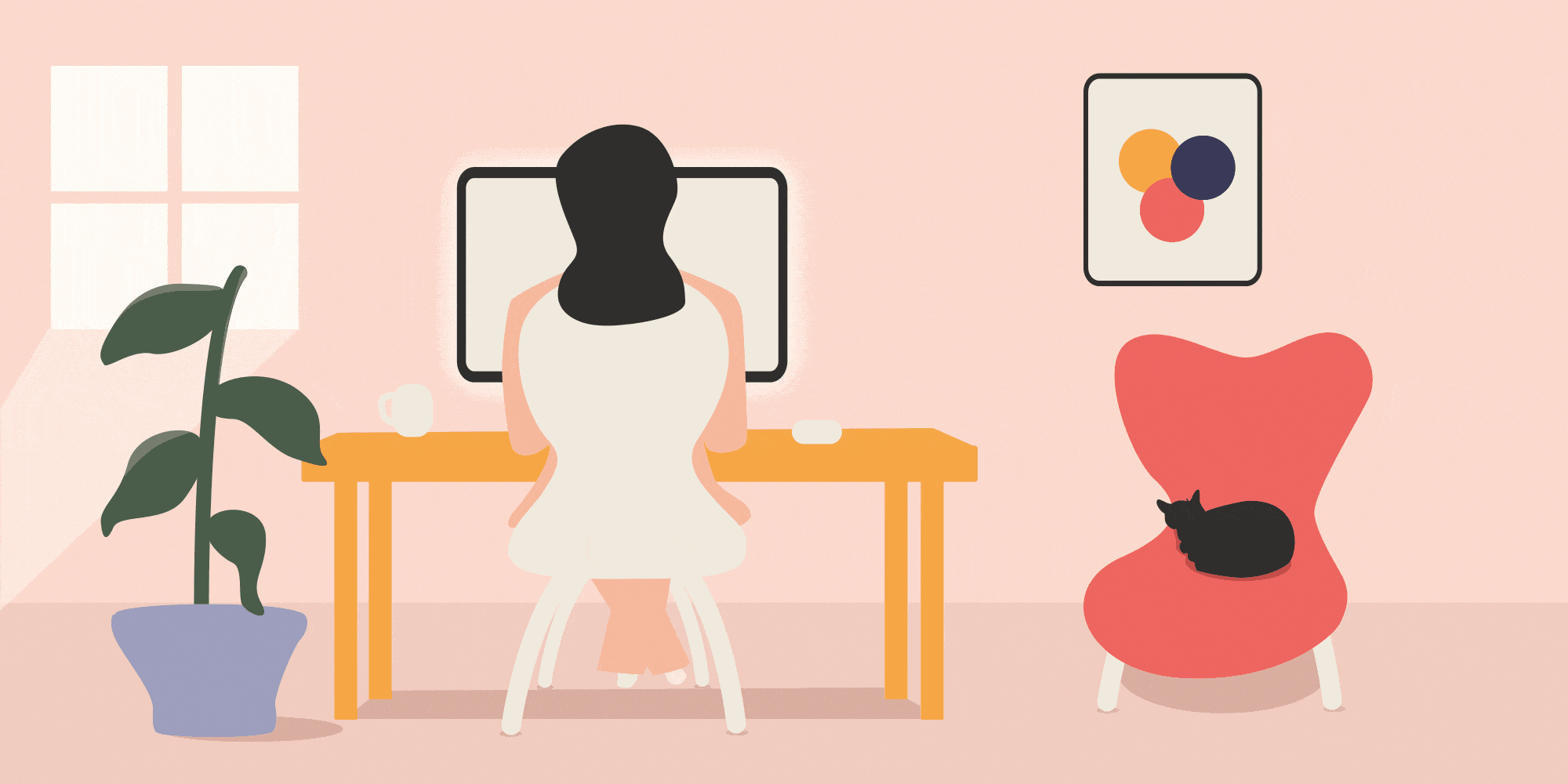 Expectation: Sit at a desk facing a window with an aesthetic succulent on the side
Reality: Sitting on my couch with my laptop on a cushion. Aesthetic succulents are in the kitchen.
I don't have an 'office' in my house. I don't have a computer desk or a spinny chair. I don't have the room for them either.
Everyone always says you shouldn't work where you rest and should try to have a dedicated space for both to help set boundaries etc. Which, I still do even though I work in the living room, because I'm literally never in this room apart from for work. I chill and watch TV in my bedroom, so the two rooms don't overlap for me. The only overlap is that I don't have a work laptop, but I built that bridge a long time ago.
Expectation: Have a poor work-life balance / boundary
Reality: Luckily, this isn't really an issue for me at all.
As above, I don't work where I rest or rest where I work. I also turn off my laptop at 5pm and leave the house like a bat out of hell to go for a walk. I've found that it lets me clear my head, stretch my legs and it helps create that distinction from working at the house and resting at the house.
How? Well, by the time I get back from my walk, work has been forgotten about and I've switched into chill mode. I found that this really helps my mood and mentality, compared to when I used to turn off my laptop at 5pm, walk out of the living room and collapse on my bed. The thirteen-stair commute just took it out of me, I guess.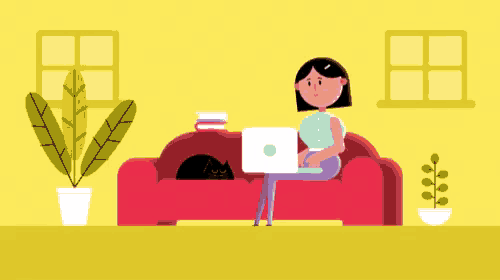 So, that's my 'WFH: Expectations vs Reality'. Obviously, it depends on your job, home situation, office set-up and personality. I'm really lucky in that I don't live with annoying housemates, I'm not living by myself so I'm not isolated, and I can still do my job from my laptop at home.
Just as well that I enjoy working from home because it's just been announced we're going into another lockdown, so it looks like I'm in it for the long haul. The slippers are staying.