Well, I've officially finished my first month working full-time after graduation. Needless to say, it wasn't how I imagined it'd be back in February when the world wasn't a living nightmare and I could still hug people without fearing for my life.
I imagined sitting in an office wearing a snazzy blazer, not sitting in my living room wearing leggings and slippers. I imagined a desk with a computer, not my laptop on top of a cushion on my couch. I imagined a 30 minute commute, not a 30-step one. How wrong I was.
After graduating, I was lucky enough to continue working two days a week in the role I started in back in April. As per my previous blog posts, this suited me really well. I mean, a two-day week and a midweek-weekend? Who wouldn't love it?
Then in November, I started working four days a week instead. To be honest, I was a bit anxious about starting because apart from my placement year, I've always worked part-time. I didn't have to worry about tax, national insurance or pensions. I didn't relate to Dolly Parton. Days were a social construct.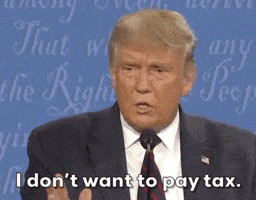 Even though I was really happy, grateful and excited about the job, working full-time after graduation is pretty terrifying. It's like, well this is it. Here I go into adulthood. No going back now. This is my life until I retire, I guess.
It's not that working full-time is scary; it's that you realise you're actually going on capitalism's neatly constructed journey to adulthood and the scary stops are next. They're on the horizon. I've finished school and uni, I'm working full-time; so, what's next? A house? Kids? Life insurance? Shoes with 'ankle-support'? Talk about a mid-life crisis.
I mean, I knew that working two-days a week had to come to an end at some point, but it suddenly became real. The lil bubble of pretending-not-to-be-an-adult-or-have-responsibilities I had in uni was finally popping, meaning I was actually becoming a grown-up.
BUT, that was five weeks ago. Now, I'm a lot more settled and a bit less dramatic. I've actually really enjoyed this past month and I can't believe it's over already. I forgot how quickly time goes in when you're working full-time (suppose the fact that it gets dark at 4pm doesn't help much).
It's been a strange experience because I've been working from home the whole time. But, I've really liked that aspect of it. Mostly because I get to stay home where I feel a lot safer and more comfortable with everything that's going on, but also because my day has a better work-life balance. Working is a big part of my day, but it's not all of it.
Because I don't have to commute, I have more time before and after work than I ever would've had in an office. I'm able to go for a walk before I start at 9am, go for a walk in a park at lunch time, then go for a walk after work, and still have a few hours in the evening to relax. But, when I was on placement, it was pretty much get up, commute into work, work, commute home, have dinner and then collapse out of exhaustion.
So, I think having this time for myself before and after work has really helped me mentally adjust and settle into working full-time. And the three-day weekend doesn't hurt, either like. Even if I do go back in an office if when things calm down, at least I've sort of found my feet a bit and got a wee routine going, so it won't be as big a shock to the system.
Now that I'm doing it, working full-time isn't as scary anymore. I'm not afraid of the next few stops on my journey of adulthood, because it too, is a social construct. Plus, I'm actually quite looking forward to my retirement, what with the nice wee £40 pension pot I've already accumulated. I'm thinking Maldives, maybe?