Since I got my degree results a few weeks ago, I guess I'm officially an adult. I've graduated without the graduation, but I'm no longer a student for the first time in like 18 years. Agh.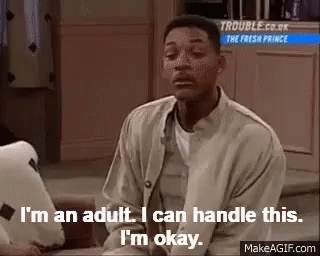 So, what now? What am I and other graduates going to do? We get asked this every.single.time we tell someone we've finished uni. "Ooh, so what are you doing now?"; "Are you going to get a job?"; "What's the plan now, then?"
On behalf of former-students in denial about being grown-ups: Please don't ask; we probably haven't a baldy.
Like, I don't really know what the answer is, because none of the possible options are really, well, options at the minute (shout-out to the pandemic). Like, what are we meant to do?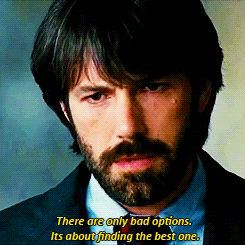 "Think I'm just going to travel for a bit" – Oh, wait. Travel bans. Airports with air conditioning and hundreds of people NOT wearing masks or social distancing. Planes with recycled air and nowhere to run. Maybe not.
"I'm going to start looking for a graduate job" – Hang on a minute, the job market has all but died. Businesses have gone under, people have been furloughed or made redundant, places aren't working at full-capacity, recruitment has gone on hold. Now, there's a lot more people fighting for a lot fewer jobs.
"I'm just going to take a wee break for a bit and figure out what I want to do" – Everyone's been in their houses for 4 months. We want OUT. I can't handle any more over-thinking or sitting about waiting for an epiphany.
"Might do a wee Masters or something to postpone being an adult and get another year of UniDays further my knowledge and develop my skill-set" – Amm, first semester is going to be online and the experience of doing that last semester was NOT pleasant. Paying eight grand to sit at home watching PowerPoints and trying to self-teach, without the benefit of friends or on-campus coffee shops? Not to mention the problems with travelling across or flying over to different countries (flying; airplanes; finding accommodation; different lock-down rules; lack of friends/family). Perhaps no.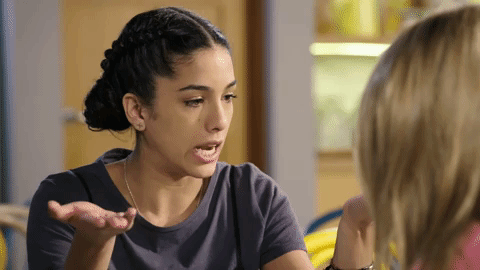 That's what we've got facing us. I know it's not just graduates, like everyone's struggling and these problems affect current students, people who have lost their jobs and are uncertain about if or when they'll start back, people who have retired and everything in between. But, this isn't exactly the start to adult life that we planned or imagined (if you want to make God laugh and all that). It's a bit of a mess, to be honest, like. And you can't deny that we face a hell of a lot of pressure to go straight from our finals into a full-time job.
People have expectations for us and we don't even have any for ourselves. Let's be real, we'll be working until we're 75 at this rate (if the planet hasn't been destroyed by then), so what's the rush in starting? Or wanting to start? Especially when there aren't many jobs. We're always told, "Don't settle, do what you want to do," and then in the same breath are pushed to apply for jobs and find work regardless of whether or not we want to.
We didn't get to graduate, we didn't get to say bye to our mates, sit our exams, hand in our dissertations and get photo-shoots at the uni campus. We didn't have a few months to travel, figure out what we want or just take a BREAK and recover. So, why should we have to start looking or getting jobs at the same time of year that people normally do? Nothing about this year is normal. Other years of graduates weren't in our position (and hopefully won't be). And just because something is the "done thing", doesn't mean it's the "right thing" for us.
So, what am I going to do now that I've graduated? Wait 'til the pandemic's over and then I'll think about it. Check back in a year or so maybe?