So, if you've been on the internet at all since Friday, you've probably seen #SueYoureShoutingAtTea trending.
Saying that, I didn't even know anything about it until today, I really should get Twitter, like. BUT, in my defence, us Irish ones don't care much for Yorkshire tea when we've got proper Irish stuff like Nambarrie and Punjana to keep us going. Just saying.
Anyway, here's a lil summary to keep y'all in the loop:On Friday, Rishi Sunak (a baddie tory ) posted a photo of himself (the vanity) with a massive bag of Yorkshire tea on Twitter. A lot of people obviously thought that this was a paid partnership or advertisement of some sort – which, is a bit ridiculous when you think about it, I mean, who would pay to be associated with that party? No harm, like.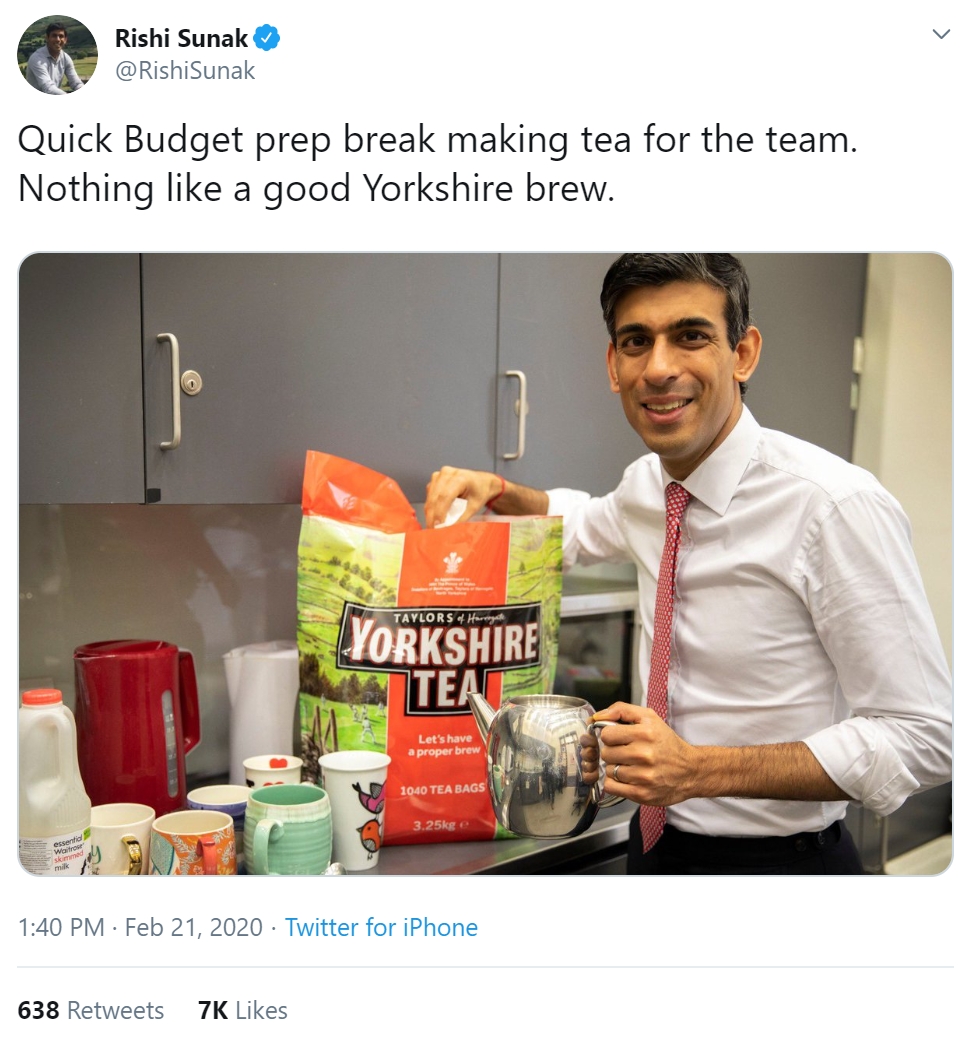 So, in true Twitter fashion, users pretty much ripped into Yorkshire Tea, threatening to boycott them and calling them all sorts. Must be pretty scundering that you've got the opposite of Midas touch and people will boycott something as serious as tea brands just because you use 'em. And brands are actively trying to disassociate from you. Take a hint, lads.  
Even though Yorkshire Tea actually came out at the weekend and said that it was nothing to do with them. One woman in particular was having NONE of it, behold, the star of the show: Sue. Spoiler alert: Yes, it was her who shouted at tea. Let's take a look at what she said. Enjoy.
So, how did Yorkshire Tea respond to all this negative criticism? With a well thought out, articulate public announcement, of course. Ahem:
Twitter pretty much went nuts over this, hence the trending hashtag. Someone jokingly said they should make t-shirts with a "Sue, you're shouting at tea" slogan, which of course, someone did. If Forever 21 was still around, you can BET they'd be stocking 'em. 
Yorkshire Tea's response got a hell of a lot more attention than the original post by Rishi Sunak did, and it got people talking about something else other than the whole right-wing-association thing, AND didn't just "restore" attitudes towards the brand, it improved them. I personally always assumed they were a bit of a boring brand, because well, look at the box. Plus, look who uses them, just saying. But, now, they seem a lot more interesting. I'm still not gonna buy their teabags like, but still, fair play lads.
As with EVERYTHING, some people aren't happy with how Yorkshire Tea handled it. They said that they've pretty much humiliated Sue and made her a laughing stock on the internet. Thousands of people have seen the tweets are basically taking the mickey (keepin' it PG [Tips]) out of her. She's pretty much been scundered in front of thousands. 
I know she called them out, so they can call her out back, but, at the end of the day, she's one person, and they're a major brand. They're more cut out for bad press than she is. Saying that, Yorkshire Tea, no matter how good their PR team is, probably didn't think the tweet would go as viral as it did. And, at least her display photo (I don't even know if that's what they're called on Twitter but O well) wasn't even her.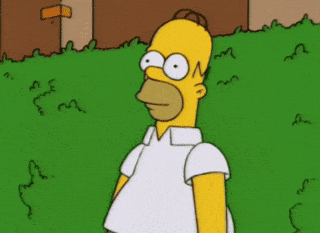 But, all funny tweets and tea-shirts (ha ha) aside, it highlights a problem for brands.  What happens when someone who a lot of people hate likes or uses your brand?  At the end of the day, you can't stop people posting photos of your products and "promoting" your brand, even if you would rather they bought from your competitors instead.
Regardless of any bad press, I think it's safe to say that Yorkshire Tea more than recovered from the lil Tory blip. So, what does all this teach PR and social media managers about crisis management? A witty tweet can do a hell of a lot more than a press release, apology, official statement and Labour-inspired photoshoot combined.