I hope you read that in the tune of the 'Queen' song. If you didn't, go back and try again.
Cheers.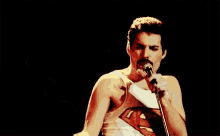 ANYWAY. Final year is a pretty pressure-filled year.
Exams. Assignments. Dissertations. Trying to get the most out of your student discount before it runs out. Not to mention the constant STRIKES.
Then, once you get past all that, there's the ~small~ issue of trying to figure out what you want to do for the rest of your life and actually get a job. Agh.
We have so much to be doing, and we're stretched pretty thin as is. The last thing we need is people pressuring us to apply for jobs.
"Uni should be your main concern", but "you need to apply for jobs while you're still at uni." "It's important to look after yourself and wind down in your spare time", but, "in your spare time you should be writing CVs, cover letters, applications, interviews, psychometric tests and assessment centres".
Great.
A lot of people might want to join grad schemes, fair enough if they do. But, I think a good amount of students apply for grad schemes because they feel pressured to get a job sorted ASAP and start work like the day after graduation. Being realistic, we're going to be working until we're 75 at this rate (if we're still around like, @global warming). So, what difference does it make if we start in July, or December?
Why is there so much pressure to jump straight into the job market, which is a mess anyway? Thanks again, boomers. Once you start working, it's pretty hard to stop. It's not as easy to take a 'career break' and head away off to Canada for a year, as it is to head away off BEFORE you start working. Get it out of your system and then settle down to serve capitalism for the rest of your life. Dream big.
Apparently the average millennial has 14 jobs in their lives, and the way "careers" work is changing. It's no longer the norm to start a job after you graduate and stay in it for 35 years. People move about. People have several jobs in several years. And that's okay. Nothing stands still. We're always told how "fast-paced" and "dynamic" the world is these days, so why should we be expected to stand still and stay in the same job forever?
The reason people might leave a job after like 6 months or a year might be because they haven't a notion what they actually want to do, but this sure as hell isn't it. Maybe if they spent a bit of time thinking about it and figuring it out after they graduated, they'd go into a job they actually wanted and liked and stay there for a bit longer. I think it's better to wait a bit until you actually have a baldy what you want to apply for, rather than applying for the sake of being employed, and then being unemployed again pretty soon after because you hate your job.
So, being honest (my strong suit), chances are whatever job we start after graduation, we're gonna quit eventually. I know, that's the spirit, Niamh! Positive thinking!
I just don't get why university's pressure you to get a job ASAP when you're going to be working for like the REST OF YOUR LIFE. Can we not have a bit of fun before we do the whole 9-5 thing? What about holidays, travelling, and just having a geg in general?
I know we're told that good jobs get snapped up pretty quickly. But, like, there's always new jobs? Someone will quit their job (or be sacked), someone will get pregnant and go on maternity leave, someone better will go on paternity leave (like he goddamn SHOULD), and someone will retire. Someone else will take a career break and head to Benidorm for a few years, or maybe they'll win the lotto (even though we know that's fake). So, JOBS WILL COME UP. There will always be MORE JOBS.
It's not like placement where you have a tiny window of when you can work, when you start a job and how many months you have to work there for. In final year, your window is like 40 YEARS BIG.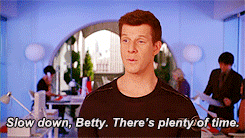 I'm personally a big believer in crossing bridges when I get to 'em. So I think that applying for graduate jobs once you're, well, an actual graduate makes sense. No point boasting about what you MIGHT get, why not boast about what you DID get?
Plus, spending hours and hours on applications etc instead of that time on your dissertation?  No thank YOU. What if you go travelling for a couple of months and 'find yourself' in Thailand (standard) or have an epiphany of what you want to do? Doesn't taking some time to figure it out make more sense than blindly applying for jobs?
Then again, this is just a big justification for me not applying for anything. I think I've successfully convinced myself, even if I didn't convince you.